Check your game shop while
Fully transparent, secure and elegant.
Transparent.
Our source code is publicly available on GitHub for anyone to see, so you can verify what we are doing on your device. We are also open to contributions!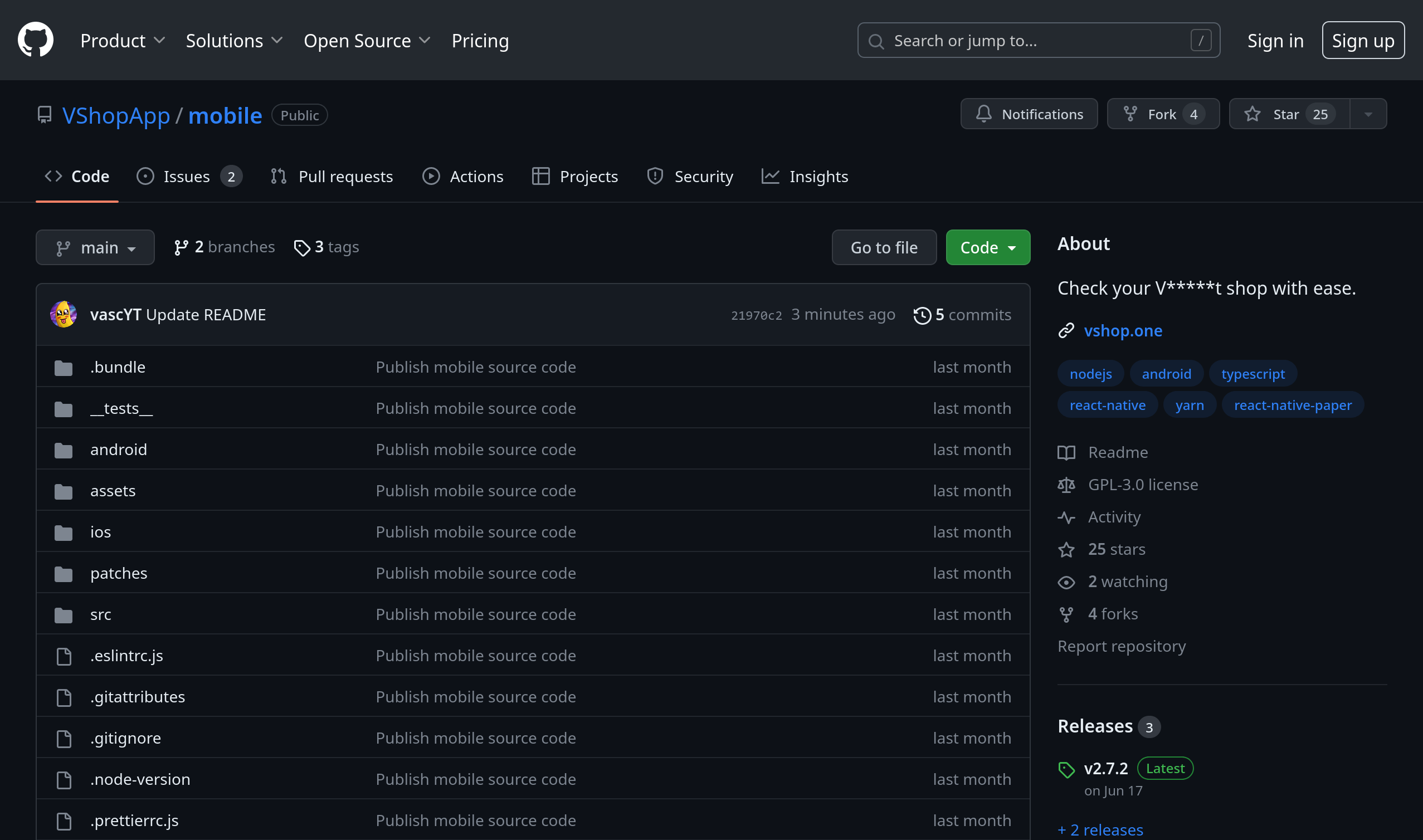 Secure.
We transfer your credentials securely and directly to the official servers without any detours. Your credentials are never transmitted or stored to any other services or servers.
Elegant.
Built with React Native Paper, VShop seamlessly blends in with the Android operating system, making it an elegant way to see what your game store has to offer.
VShop isn't endorsed by Riot Games and doesn't reflect the views or opinions of Riot Games or anyone officially involved in producing or managing Riot Games properties.
Riot Games, and all associated properties are trademarks or registered trademarks of Riot Games, Inc.